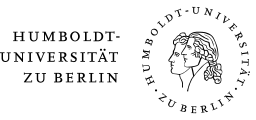 Press and Public Relations
Prof. Dr. Ilse Helbrecht
REPORT MAINZ-Interview with Prof. Dr. Ilse Helbrecht about the topic "Expelled Seniors" (German) at ARD, 02/09/2014 at 9:45pm.
http://www.swr.de/report/ebola-who/-/id=233454/nid=233454/did=14091944/u3unc9/index.html
ARD-Talkshow at ARD-alpha about the topic "Summer-Events - Tourist Magnet or Stress?" (German) 05/08/2014 at 8:15pm and on 06/08/2014 at 1:15pm. Link:
http://www.br.de/mediathek/video/sendungen/alpha-forum/alpha-forum-city-134.html#tab=bcastTime&jump=tab
Video "Loud from Berlin", Ilse Helbrecht and Neukölln, Interview to Gentrification (2014):
https://www.youtube.com/watch?v=JlnxTW9tDxs
Lecture within the Helmholtz-Sonntagsvorlesung at HU Berlin: The other view (2013): Aging, Demographical Change and Housing.
https://www.youtube.com/watch?v=QTAhStIUcuI
Official video of Ilse Helbrecht for Humboldt-Universität zu Berlin (2013):
https://www.youtube.com/watch?v=WXKU7z2iIvE
Dr. Heike Overmann
Participant at a press conference about the debate around a new "education and memorial site" at the former border crossing "Checkpoint Charlie".
Synchronic Discourse Analysis in Urban Planning and Heritage Management - Explanation video on YouTube. https://www.youtube.com/watch?v=6hJSFVe2p1c
Participant and panelist of the international conference "From Pole to Pole: exploring industrial heritage", which took place from 13. - 15. September, 2018, in the Catholic University of Valparaíso (Chile).
Interview about the development of the Pfaff-Area in Kaiserslautern from July 2017.
Prof. Dr. Wolfgang Kaschuba
Fights for Space in the City - or: How we make our cities gentrificate, Prof. Dr. Wolfgang Kaschuba during the event "Konter im Haus Huth" from
28th April 2014, published on 10/08/2014.
http://www.youtube.com/watch?v=G94wUKX8OlY
About the Tempelhofer Feld: Antje Stiebitz: Berlin's ground belongs to everyone - Berliner Zeitung 22/05/2014.
http://www.berliner-zeitung.de/tempelhofer-feld/tempelhofer-feld-der-berliner-boden-gehoert-allen,22786336,27208532.html
Colonialism at Humboldt-Forum? - Berliner Zeitung 05/01/2014.
http://www.berliner-zeitung.de/kultur/raubkunst-kolonialismus-im-humboldt-forum-,10809150,25796890.html